In our last blog, we commented on how toxic cultures are impacting both brick and mortar organizations as well as virtual ones. Culture is such an intangible to most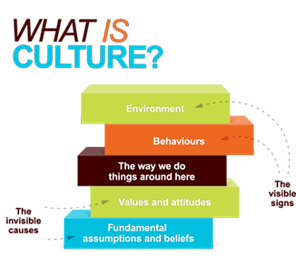 people that leaders frequently do not know how to shape or manage such an intangible. The culture – both the current and desired – needs to be defined.
The first step is to make the intangible tangible. The organization can use various survey tools, interview various levels in the organization, analyze meeting dynamics or analyze how decisions are made over time – all of which will provide something more tangible for the organization. Depending on the organization, the decision of which tool(s) and methods can be determined.
Leaders of a privately owned real estate company wanted to understand and possibly change the culture to improve organization performance and teamwork. Frequently, top leaders are not in touch with the true culture unless confronted with specific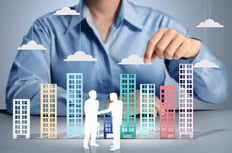 issues. We conducted interviews of management to ensure we asked the right culture survey questions. The surveys provided input as to the current culture as well as desired culture. From survey results, we determined that the company goals and direction were unclear, unwritten and uncommunicated. Coupled with poor communication and unclear protocols, everyone communicated everything to everyone, without clear responsibility, for execution. After understanding such key gaps, the leaders were then ready to communicate, with feedback from the organization, the company blueprint narrative with goals, direction and desired culture and values. The organization cascaded the company goals to the individual departments and cross-functional processes to ensure alignment. The leaders also built in rewards for improving and sustaining organization performance to further reinforce the new culture of teamwork and performance.
In another case a national package goods wholesaler identified a salesforce focus on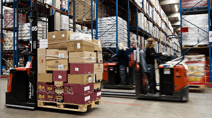 volume and topline numbers was resulting in shrinking profitability. The culture was enforced by data systems that gave no visibility to the total cost of sales. For the most part the salesforce only had product costs as a basis for pricing and discounts ignoring transportation, storage and labor costs. The company undertook a three-pronged approach to move decision making to one based on total cost of sales. First, they deployed data systems to create cost visibility at the sales team level, next they rolled out a communications roadshow to educate sales teams and managers on the importance of understanding costs, and finally they updated performance management systems to reward overall profitability not just product margins and volume.
Culture changes are not usually immediate, but as the intangible becomes more tangible and communicated by specific actions and specific decisions and the rationale for those decisions, then the culture begins to shift. Employees look to see not just what is said but what is done – that is the true test!