VISION & MISSION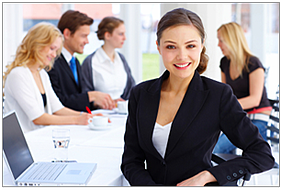 TBO is a professional services provider for public and private sector organizations who require action when market conditions, leadership teams or public opinion demand change. We will achieve the required transformation by applying teams comprised of talented business and consulting professionals.
Our mission is to deliver to each of our clients the best service and the best value of any professional services firm within our areas of expertise. We measure value as the benefit derived by our clients for each dollar they invest in us. We will use our core disciplines to effectively implement the projects and programs needed by our clients. We do this by collaborating with and supporting our client's staff.
To Our Client Organizations: We will join with you in meeting your business performance goals through innovation, expertise, objective perspectives, and best practice insights and application.
To Our Client Team Members: We will work constructively with you to achieve success for you individually and your organization. We will support you, we will defend you, and we will challenge you to ensure success.
To Our Team: We recognize our accomplishments are due to the unique skills, hard work, and dedication of our team. We will work with each member of our team to support their individual success and therefore, the success of our firm.
To Complementary Services Firms: We will work constructively with you to achieve the success of our common clients, and we will challenge you to ensure our clients needs are achieved.
Request More Information